Meeting the food needs of our community.
The La Conner Sunrise Food Bank's mission is clear; meet the food needs of our community by providing supplemental food to individuals and families who find themselves in need.
State and government agencies, together with our very generous private and corporate donors help provide the food needed to ensure our community members never go hungry. Our mission would not be possible without the help and dedication of our enthusiastic group of volunteers.
Please shop with us for fresh vegetables, meats, dairy products, grains, and canned goods each Monday from 2:30 – 5:00 pm. We are located in the Masonic Lodge located at 3rd & Benton Street in La Conner, WA. 
Proof of address or ID for our new clients is not required. However, to secure and maintain the funding that allows us to provide food on a weekly basis, you are required to fill out an application. The application asks only where you live and the names and birthdays of everyone living in your household. You can download the client application form or just stop in during our normal distribution hours and fill it out – whichever is more convenient.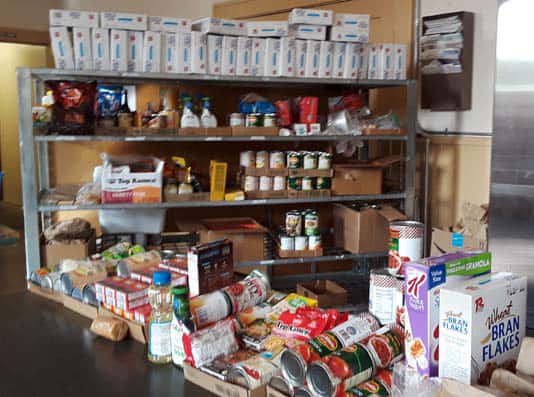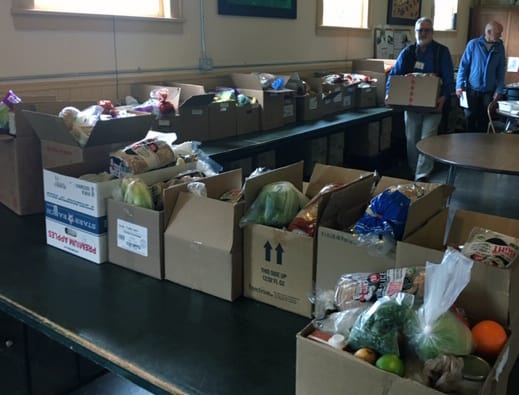 Home delivery service is available to qualifying households living in our service area (La Conner School district boundaries). Qualifying households are those whose members are not able to attend during our normal food distribution hours due to a lack of transportation or because of age or physical infirmity. 
Our client application form includes a section for home delivery service. You can download the form and either mail it to the food bank or drop it off during shopping hours, or stop in and fill it out during shopping hours.
Please contact La Conner Sunrise Food Bank at 360-488-3878 to arrange for special needs food pick up or delivery.
Upcoming Food Bank Events