The La Conner Sunrise Food Bank can use any nonperishable food items. We appreciate all donations but ask that you choose shelf-stable food with the lowest saturated fats and refined carbohydrates (sugar, white flour) when selecting food to donate. We buy bulk white rice, beans, oats, pasta, and tomato products, so we encourage you to donate other items – see our food ideas below.
It takes a community to do what we do, and we thank you for your donations. Your support helps us offer our neighbors in need a variety of nutritious food.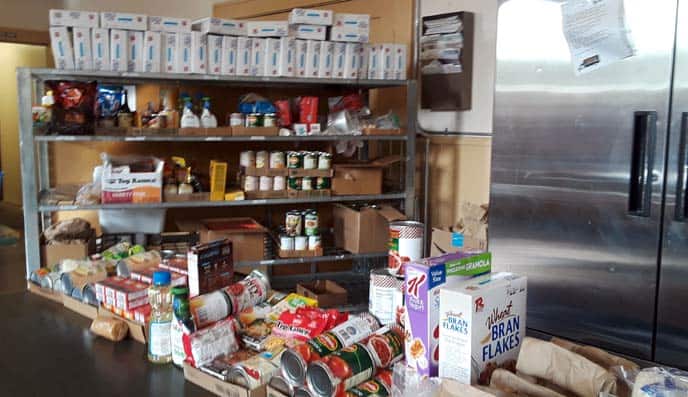 General food items:
Beef stew, chili and similar meals with low salt, sugar and saturated fats
Canned fruit, especially with low sugar (but not artificial sweeteners)
Canned fish or meat
Peanut butter (plastic jars are preferred)
Canned vegetables (low sodium)
Brown rice
Whole grain pastas
Canned tomato sauces
Shelf-stable milk
Where To Donate Food Items
You can drop off your food donations from 9:30 am to 5:30 pm every Monday. If those hours don't work, non-perishable items can be placed in our donation box located on the north side of the building, which is located on Benton. Items can also be placed in the donation box at Pioneer Market.