The La Conner Sunrise Food Bank receives food and funding from the state and government affiliates listed below. Each affiliate provides a different function that contributes to the healthy and much-needed foods we distribute on a weekly basis to our diverse clientele.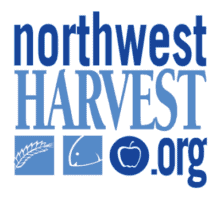 Northwest Harvest is Washington's own statewide hunger relief agency. Their mission is leading the fight for hungry people statewide to have access to nutritious food while respecting their dignity and promoting good health.
Northwest Harvest's vision is ending hunger in Washington.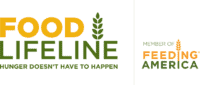 Every year, nearly 40% of the food produced in our country ends up in landfills while millions of people go hungry. Food Lifeline has a solution. They rescue millions of pounds of nutritious food from farmers, manufacturers, grocery stores, restaurants, and retailers that would otherwise go to waste. 13,450 volunteers visit our Hunger Solution Center annually to help sort and repack this nourishing food. Food Lifeline distributes food to more than 300 food banks, shelters, and meal programs throughout Western Washington, providing the equivalent of 116,000 meals every day.

Strengthening the Nation's Nutrition Safety Net and Supporting American Agriculture.
The Emergency Food Assistance Program (TEFAP) is a federal program that helps supplement the diets of low-income Americans by providing them with emergency food assistance at no cost. USDA provides 100% American-grown USDA Foods and administrative funds to states to operate TEFAP.

Community Action of Skagit County
Last year, Community Action helped nearly 30,000 hard-working individuals and families find tools and support to get out of poverty while mobilizing more than 3,000 volunteers. Yet, as the gap widens between housing expenses and local wages, they saw a 21% increase in service needs from 2015 to 2017.