The La Conner Sunrise Food Bank has approximately 30 volunteers who generously donate their Monday's to the successful operation of the food bank. Our Volunteers are responsible for the weekly preparation, organization, and distribution of food to clients, as well as helping to maintain a neat, clean, and orderly workplace. They are always willing to help promote and raise awareness of the food bank during special community events.
The executive director oversees the food bank operations. She has the time-critical job of ordering, tracking, and reporting on all food-related activities to maintain state funding and the organization's 501(c)(3) status. The director reports to a board of community members with diverse backgrounds.
Thank you all volunteers. Your precious time and hard work are appreciated by all!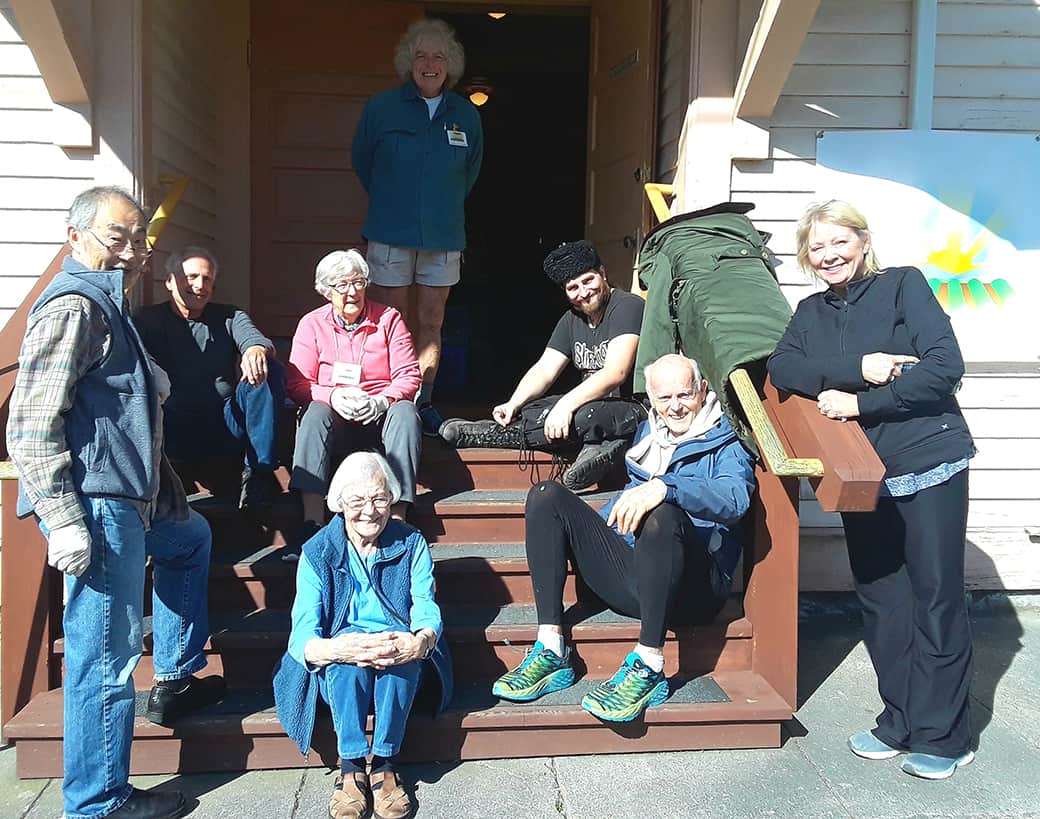 Volunteer today – your time is a valuable commodity
Volunteers are vital to keeping the La Conner Sunrise Food Bank operational. Whether you volunteer once a week, once a month or whenever your schedule permits, your time makes a great contribution.
There are always volunteer opportunities available – you can help sort, pack, deliver and distribute food weekly at our client-serving location at 602 S 3rd Street in La Conner, WA.
If you've never volunteered for us, please fill out a Volunteer Application form and bring it to the food bank on Monday's between 10:30 and 11:30 am to discuss opportunities. Feel free to call 360-488-3878 for additional information.
Not everyone has the time to volunteer, what about hosting a food drive?
You can host a food drive at your work, school, with your local troop, neighborhood, or church. Food drives are a great way to engage people of all ages to help our community. Some food drive ideas are:
General canned goods drive
General hygiene items drive
Holiday-themed food drive
We can supply you with barrels, a sign, and a list of needed items. And, we will also help promote your food drive on the La Conner Sunrise Food Bank's Facebook page.
Call 360-488-3878 for more information